Adjust Your Traveler's Drive Times! S.F Is Now the 2nd Most Congested City In The U.S.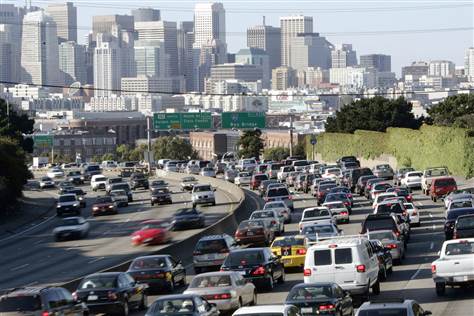 The Most Congested U.S. Cities Are Ranked Below
There was a time a couple of years back when a traveler to San Francisco could count on getting from San Francisco International Airport to downtown San Francisco in just a little over 30 minutes. This distance is just a little over 15 miles and it is all freeway. Amazingly Google still shows the drive time as 30 minutes but they don't have their main campus in San Francisco and so  Gooble workers probably haven't been stuck in the freeway crawl shown above.
Both business travelers and vacationers need to take into account S.F.'s rise to become the back office for Silicon Valley and now even home to some of the most famous internet startups. All this means that both S.F. streets and the freeways which connect the city to other parts of the Bay Area now are congested most of the day and into the evening. Once upon a time, no to long ago the task of leaving the core of the Business District to get on the freeway to cross the Bay Bridge or to head south to SFO used to take less than 15 minutes. Nowadays at rush hour, that time to travel only 10 or 20 blocks is now 45 minutes and does not account for accidents or construction created lane closures.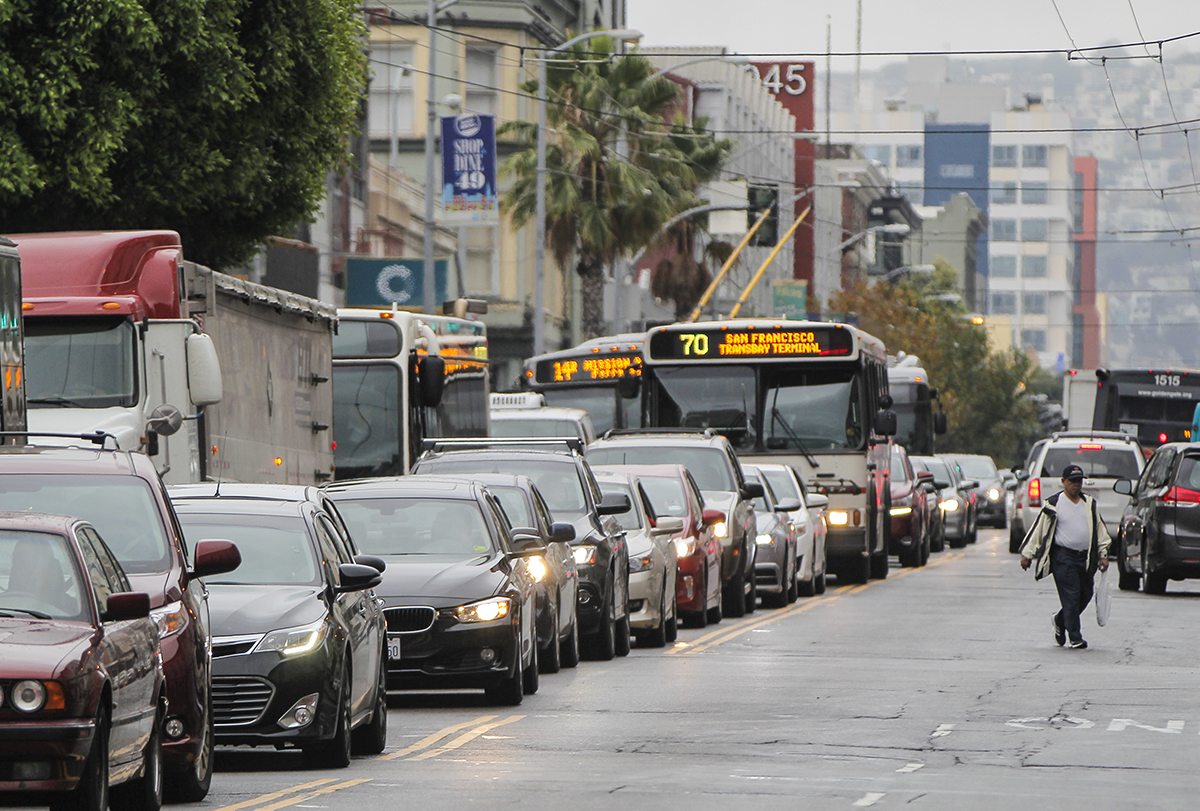 Travelers with a 9AM business meeting downtown should schedule a flight that arrives no later than 7AM. If all goes well, they will board a taxi or Towncar by 7:20 and be in the city by 8:15, maybe 8:30. Travelers to Oakland Airport should count on at least one hour travel time and up to 2 hours at rush hour.
San Francisco is now the 2nd most congested city in the U.S.
Congestion is even worse further south of San Francisco in Silicon Valley with cars at a crawl for up an hour just to get to a freeway from a tech campus and then just a slow roll for mile after mile. More on this on later post
Not only is congestion is getting worse every year in the United States, in fact, the average US commuter spends 42 hours stuck in traffic a year, according to a report by the Texas Transportation Institute. Congestion is also a big reason why auto and tech companies are pouring money into everything from car-sharing to autonomous driving.
TomTom, a navigation and mapping company, ranked US cities that have the most traffic congestion in its 2017 Traffic Index. After collecting data over a nine-year time span, TomTom measured the extra travel time experienced by drivers over an entire year. TomTom assessed 189 cities overall and gave each a congestion score out of 100. Each percentage represents how much extra travel time it took on average to make any trip, anywhere in the city. Here are the 13 most traffic congested cities in the US:
Here is how it shakes out…
---
13. Baton Rouge received a score of 26%, meaning it took commuters 26% more time to travel anywhere in the city. This was a 3% increase from 2016.
12. Atlanta edged ahead of Baton Rouge with a score of 27%, also a 3% increase from the year prior.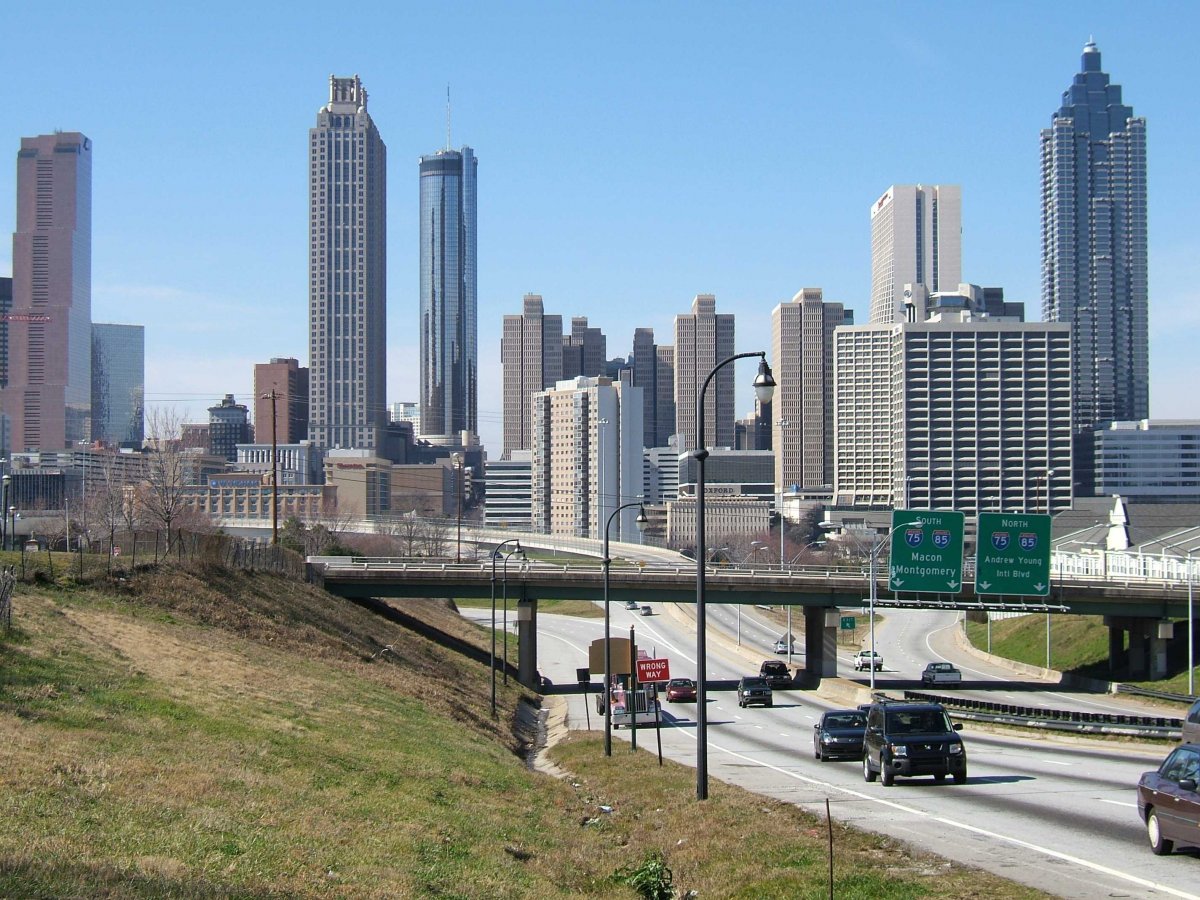 11. San Diego had the same exact traffic score as Atlanta at 27%, also a 3% increase from 2016.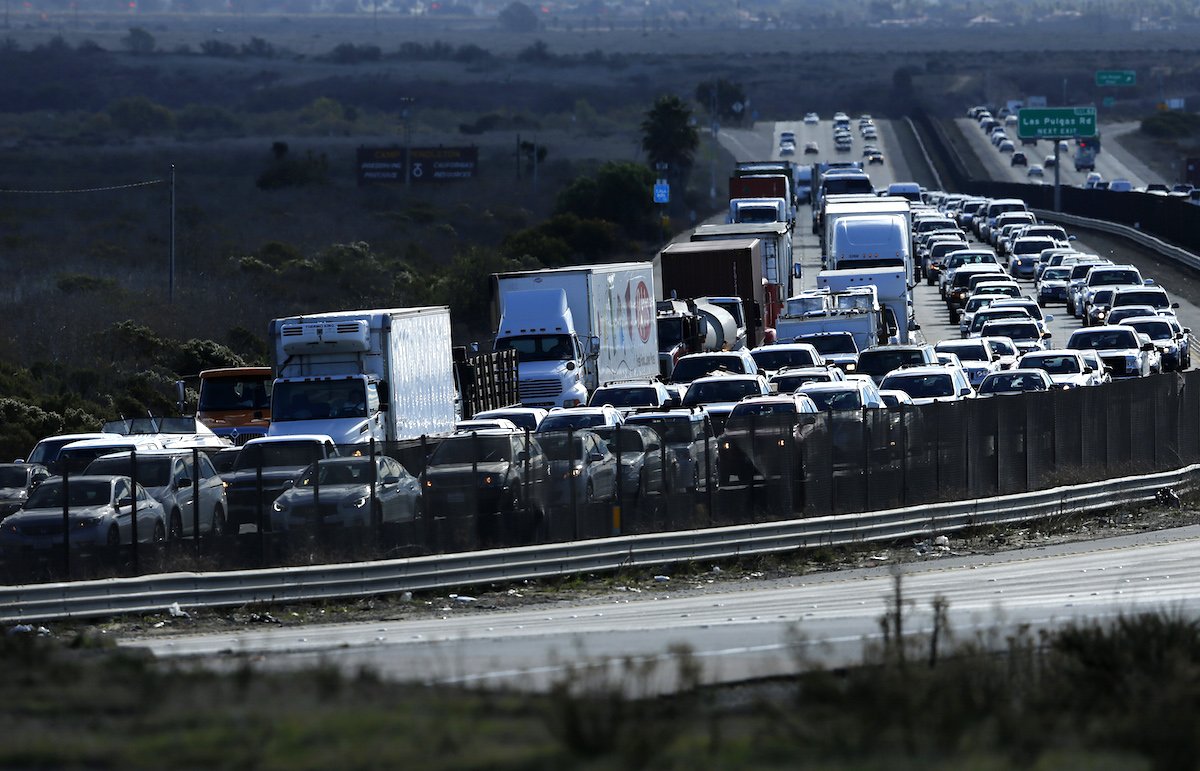 10. Boston received a score of 28%, a 3% increase from the year prior.
9. Washington D.C. barely edged out Boston with a score of 29%, a 3% increase from the year prior.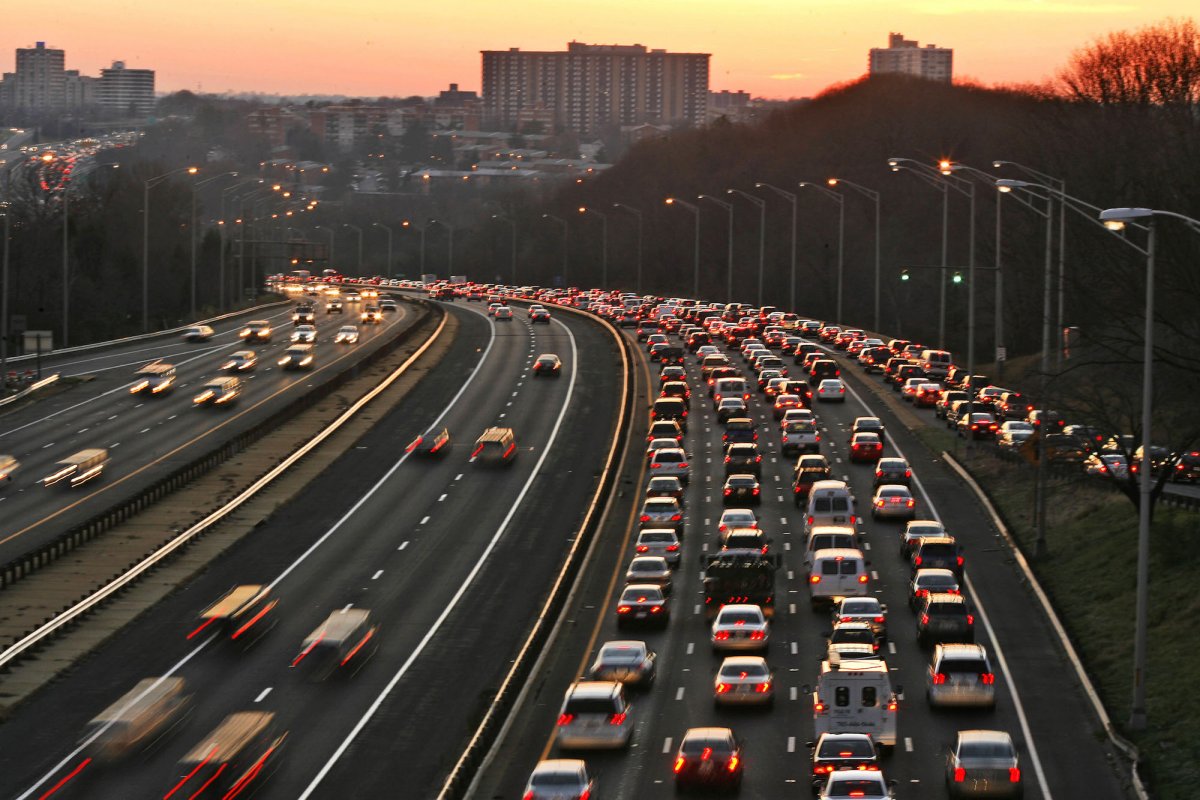 8. Honolulu received a score of 29%. That's the same as Boston, but Honolulu has more congestion in the morning. Honolulu's traffic score was the same as the year prior.
.7. Portland also received a traffic score of 29% overall, a 3% increase from the year prior. But Portland has a much higher concentration of traffic in the afternoon than Boston or Honolulu.
6. Miami received a score of 30%, a 2% increase from the year prior.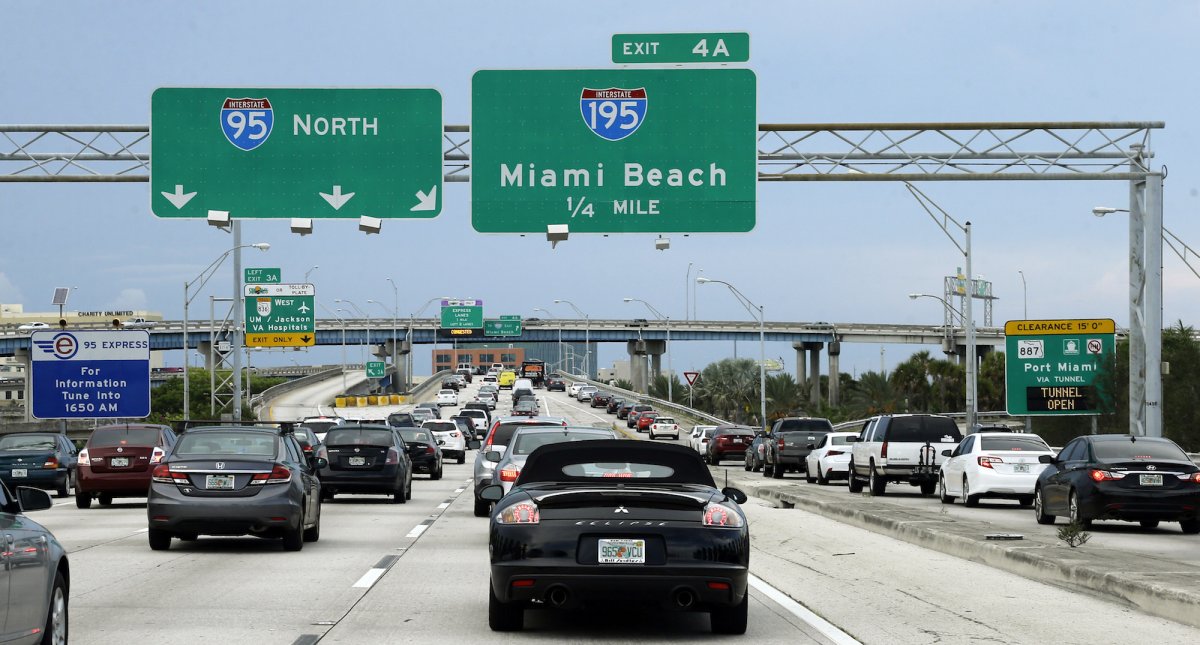 5. San Jose got a traffic score of 32%, a 2% increase from 2016.
4. Seattle received a traffic score of 34%, a 3% increase from the year prior.
3. New York actually barely edges out San Jose with a traffic score of 35%, a 2% increase from last year.
2. San Francisco has a high traffic score at 39%, a 3% increase from 2016.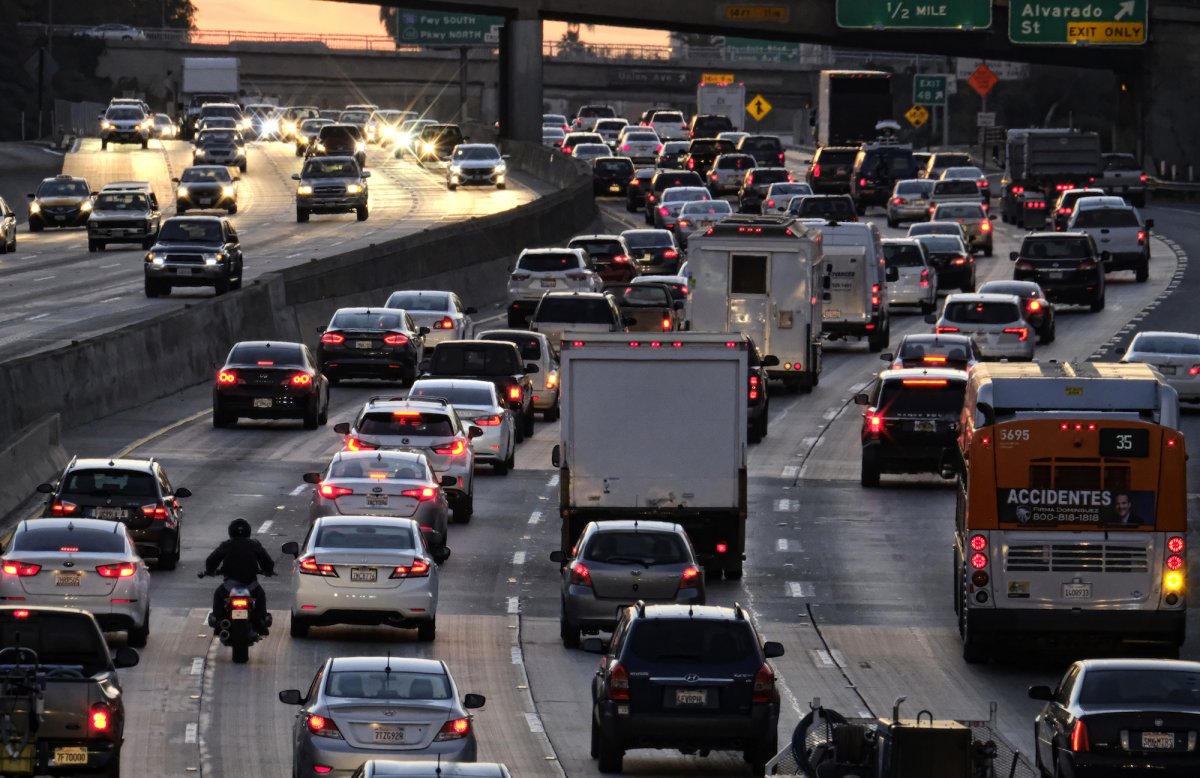 1. But it's probably no surprise that Los Angeles is the most congested city at 45%, a 4% increase from last year.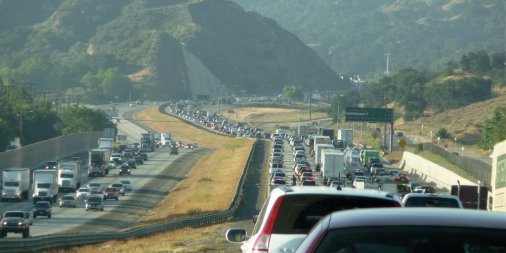 Source: 13 US cities with the worst traffic – Business Insider
Quicksilver TownCar Service
http://qstc.net
Want help with your Bay Area Itinerary?
Call Us (650) 589-4500
Email us at customercare@qstc.net